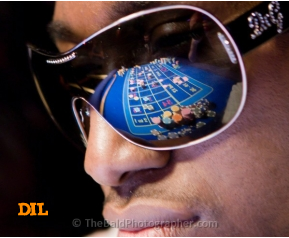 Chike Dil Ajufo Aka What Da Dil is an incredible and talented rapper/singer who is blessed with great
songwriting/production and remix skills.
Born in West London, he is one half of the entertainment company "Blaq Money".
He studied in FGCL Lagos. On moving back to the UK, he further developed his skills by teaming up with
artists like Big Brovaz, Paragon and Red Rhythm before embarking on a career in music, which led him to
obtain a degree in Music Business and Technology.
His versatility has given him the opportunity to work with different types of artists in music..
His recent songwriting, production and remix credits include Ashanti, Rev Run, Leona Lewis, Aaliyah, Sean
Paul, Boyz II Men, Run DMC , Kool and the Gang, Liberty X, JJC, Weird MC, OJB, Kween. and more.
He co-produced the soundtrack to Beyonce Bodylicious DvD which earned him significant sales awards.
He co-wrote the track "Someone Call The Doctor" which was featured on the NBC America Emmy Award
Winning Hit TV Show "Queer Eye For The Straight Guy" which is broadcast to over 100+ countries and his live
performance of the track was included in the show.
As an artist, he runs an Independent label called Blaq Money International with his partner Chuma. He has the
ability to captivate the audience with his live performance and has received awards for his contribution to the
industry and pound for pound will take on anything the world has to offer in the R&B/Urban/and Hip Hop arena.
Press "PLAY" below to listen to the new single titled "S.E.X"
[pro-player type="MP3″]http://afrijamz.com/media/1881/933_hifi.mp3[/pro-player]
Podcast: Play in new window | Download